Hi Guys,
I've just got my hands of the first pictures of both of the new Air Corps EC135's. Both heli's are still wearing their temporary German civil test reg and markings, the Air Corps reg & roundels have yet to be applied.
Medium sized pictures are below,
click here to see the full size pictures
.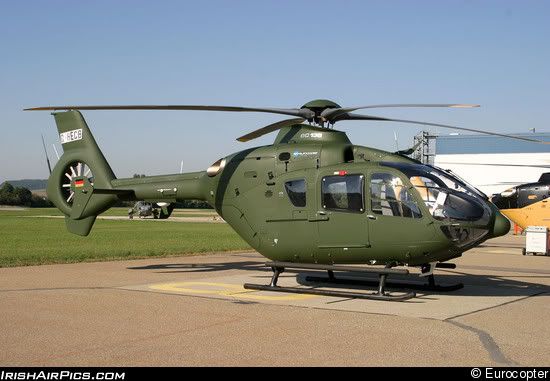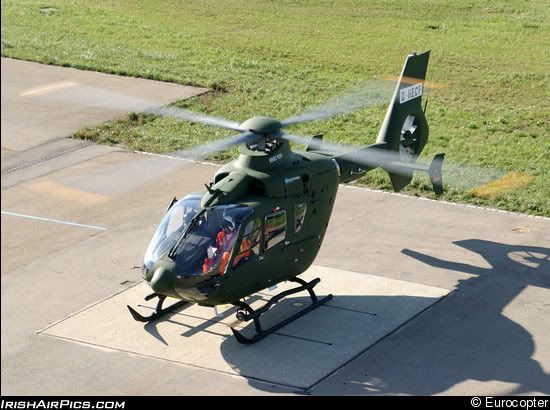 Regards,
Frank.