Hi Guys,
I was taking part in an International Military Police exercise in the Curragh Camp during the last week in September, the culmination of which was a major traffic accident.
I was a bit surprised to find that not one but three Air Corps Alouette's were doing medivac for the exercise. (Cue a long trip to pick up the camera gear I had left at home!)
Anyway, the weather was foul, it's the wettest I've ever been outside of a bath or swimming pool, I was trying to shelter my camera inside my smock and it was dripping rain on the inside but my camera gear survived and I managed to take a few good pictures.
Aparrently, the Air Corps MP's have been given a new tasking of directing aerial traffic during situations such as this. This involves setting up miniature lights and flags marking out the designated landing zone and visually guiding the helicopters in.
I've included a few pictures from the day below, when the day finally brightened up my camera was so fogged up with condensation it was like looking through a glass of milk.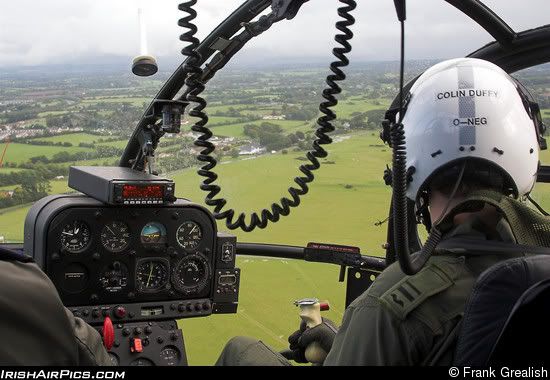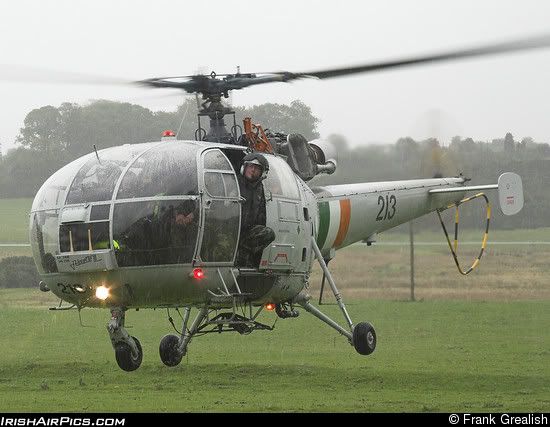 More pictures and larger versions of the pictures above can be found by
clicking here
.
Regards,
Frank.