Hi Guys,
The EC135 pictures have certainly started coming in now including 9 air to air pictures of 270.
Unfortunately due to a stupid thing called work I wasn't able to be present in Baldonnel for the arrival of the new heli's so I'm relying on others to supply the pics.
Here are some sample pics, click on the link below them for the full lot: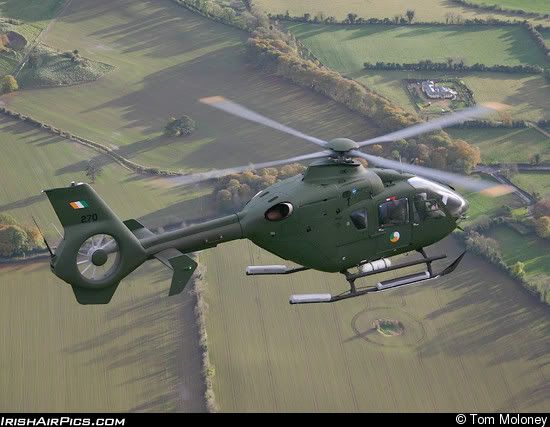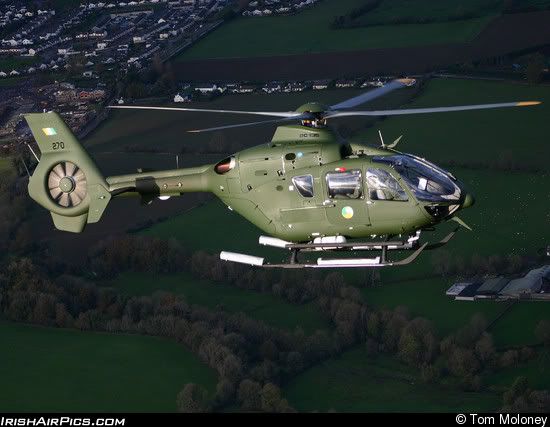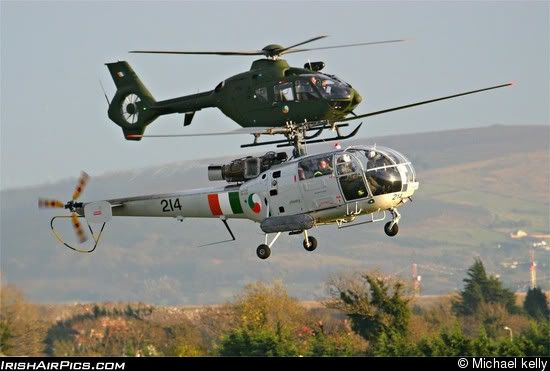 Click here to see all the EC135 pics in the gallery
Regards,
Frank.