As I often visit the Dockyard in Cobh to see whats going on, there was an odd looking craft tied up for some time that caught my eye. No name, Unusual hull shape. Kinda Catmaran, but kinda Hovercraft too.
You can imagine my surprise when I saw the same Vessel in a Copy of Janes Fighting Ships, IX 515, Formerly USCG Dorado(WSES 1).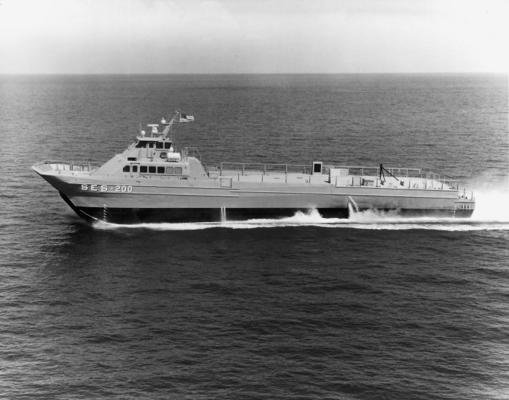 It is Identical above the surface to the Current SES200
This vessel was a prototype used for testing the Surface Effect Ship concept in the early 80s, following which the concept was adapted for Use in the Oskoy class of minesweeper, as well as the fast ferry,and more recently the Littoral Combat ship KNM Skjold
The SES, or Surface Effect Ship, is a rigid side hulled hovercraft. Properly done, an SES vessel can achieve very high speeds while maintaining a very high transport efficiency.
And its been sitting in a corner of the Dockyard for the last two years....
Can anyone shed any light on what its doing here? New vessel for NSR maybe
:wink: