Scannal on the 1985 Air India Disaster (rte.ie)
​
Scannal on the 1985 Air India Disaster
Nuashonraithe / Dé Luain, 24 Dfómh 2022
05:42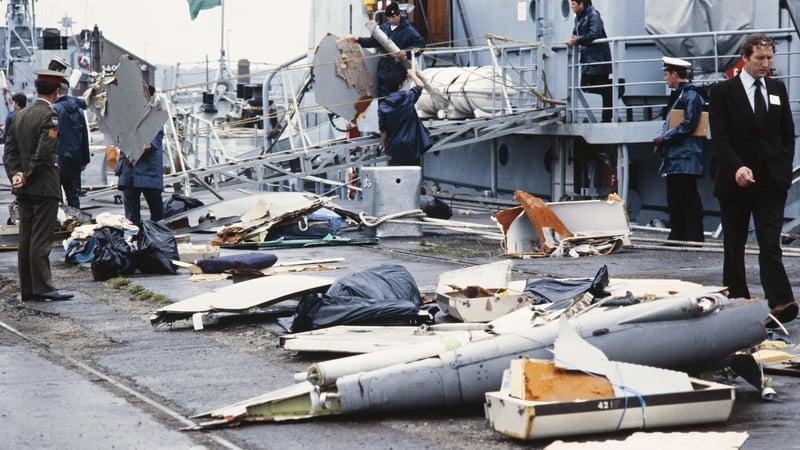 In the first of a two-part Scannal special, Pádraig Ó Drisceoil investigates Air India Flight 182 which disappeared from the radar in air traffic control in Shannon in June of 1985.
Early morning on the 23rd of June, 1985, Air India Flight 182 disappeared from the radar in air traffic control in Shannon. Air traffic controllers tried to make radio contact with the jumbo jet but to no avail. The subsequent air/sea rescue off the Irish coast was on a scale never before seen in Ireland: all 329 people on board perished. More than 80 of the 329 who died were children.
In this two-part Scannal special, reporter and West Cork native Padraig O'Driscoll pieces together, through first-hand testimony, archive and interview, the events of that night and retraces the relatives' decades-long battle for justice. He meets the first responders and Irish lifeboat, navy and medical staff who found themselves at the centre of an international terrorism incident and travels to Canada to meet the families of the victims, who recall their horrific journeys to Cork to identify their loved ones' remains in 1985 – and their search, over four decades, for answers and justice.
His investigation also reveals the unique bond that formed between the people of Ahakista in West Cork and the families of the victims throughout that painful first year – and the continuing love and respect that both communities hold for one another forty years on.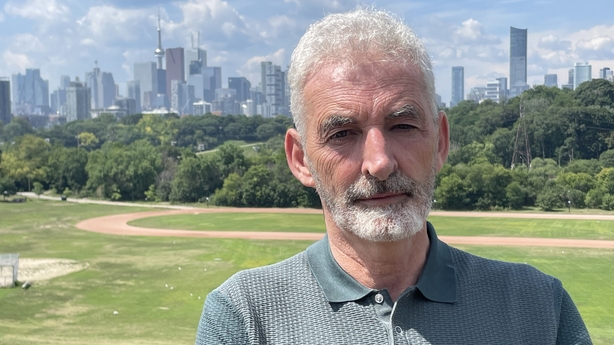 Pádraig Ó Drisceoil
In Canada Pádraig uncovers a very different narrative: a saga of botched police investigations and failed arrests, witness intimidation and murder, destroyed evidence and the collapse of the most expensive trial in Canadian history. And a community of relatives of the victims who feel marginalised and forgotten by the state. In the aftermath of the disaster, expressions of sympathy were sent by the Canadian authorities to the Indian state – yet the vast majority of the victims were Canadian citizens. Many of the victims' families wonder whether things might have been different if those who died in the bomb had been white Canadians.
As Pádraig picks through the bungling efforts of the Canadian security forces in their long and futile pursuit of justice, one of the key suspects is murdered outside his office in Vancouver, throwing the 1985 Air India disaster back onto the front pages again in 2022.
This is the first time the story of the Air India disaster has been pieced together in this way on Irish television. It is a powerful story of human tragedy – but also of the families' grace, resilience and dignity in the face of enormous loss and injustice. For anyone who has ever visited the Air India memorial in Ahakista and seen the faces of the victims on the monument, this powerful two-part Scannal special will remind them of why the world should never forget.
Scannal - RTÉ Player (rte.ie)
​​