Some photos of last Sunday's ceremony at Guillemont.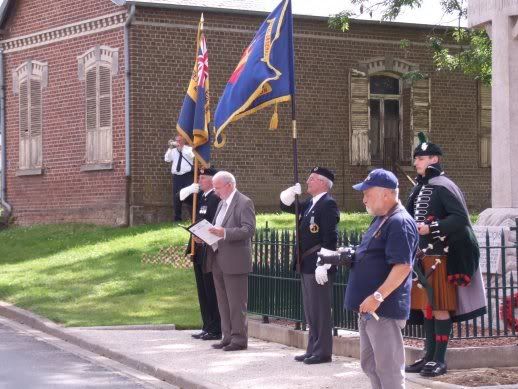 The MC was Dr Ian Adamson OBE, Chairman of the Somme Association.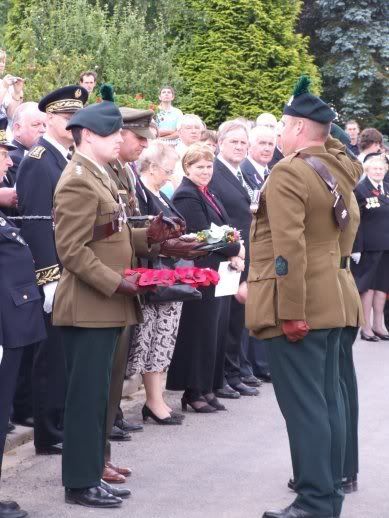 Comdt Buckley repesented the DF and laid a wreath. The chap on his right is Capt G Mahood RIR. They are pictured below at the salute having laid their wreaths.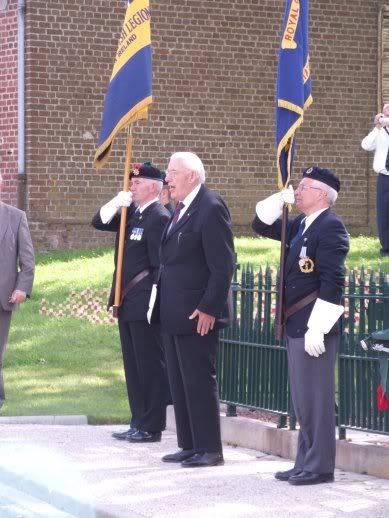 The Rev Ian Paisley made a nice speech.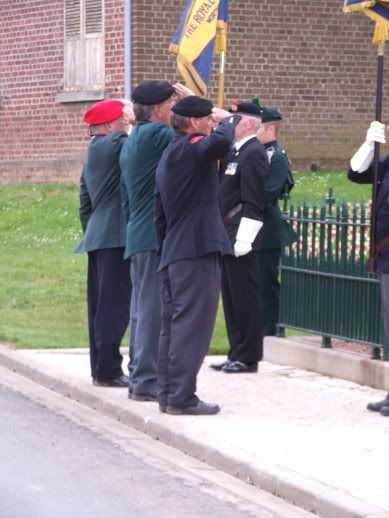 Representatives from ONE above left and right. The lad in the middle gave a British salute so he's presumably from a British association.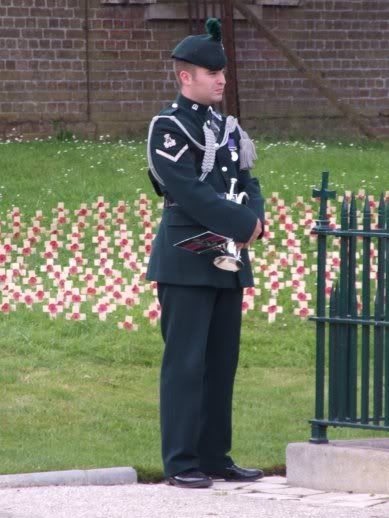 RIR Bugler above to play the Last Post and Piper below to play a lament.